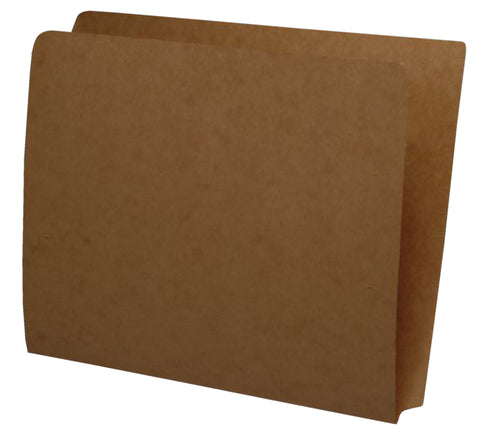 11 pt SFI Brown Kraft Folders, Full Cut End Tab, Letter Size (Box of 100)
ITEM: SFI-CCK-11
These SFI compatible 11 pt Brown Kraft Folders feature a single ply end tab with scored tick marks for easy application of color coded labels. DESIGNED FOR SELF FILING. THESE FOLDERS WILL NOT FIT IN MOST FILE DRAWERS.
LETTER SIZE: 12-1/4"W x 9-1/2"H, Front panel

11-3/4"W x 

9"H
Scored for 3/4" expansion
No fasteners
11 pt brown kraft stock
Packed 100 per box
Please Note: These folders are made to order and usually ship in 2-3 weeks.
---
We Also Recommend

Liquid error (layout/theme line 358): Could not find asset snippets/spurit_uev-theme-snippet.liquid