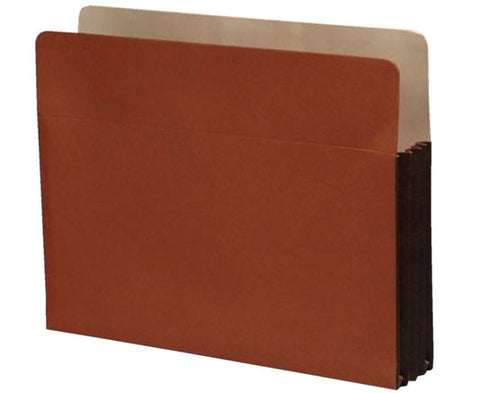 Premium Top Tab Expansion Pockets, Tyvek Gussets, Letter Size, 5-1/4" Expansion (Carton of 100)
ITEM: TG-1534G-PRM
These expandable file pockets have a 6-1/2" high Tyvek gusset and a 5-1/4" accordion expansion. Full top tab for color coded labels.
LETTER SIZE: 9-1/2" H x 11-3/4" W
Drop front is 1/2" lower than back
5-1/4" expansion
29 pt double thick front & back
Heavy duty Tyvek gussets
Packed

100 per carton
NO RETURNS ON THIS ITEM. We do not accept returns on these expansion pockets. If you have a question or would like a sample just ask!
Usually ships in 1-2 business days 
---
We Also Recommend

Liquid error (layout/theme line 358): Could not find asset snippets/spurit_uev-theme-snippet.liquid