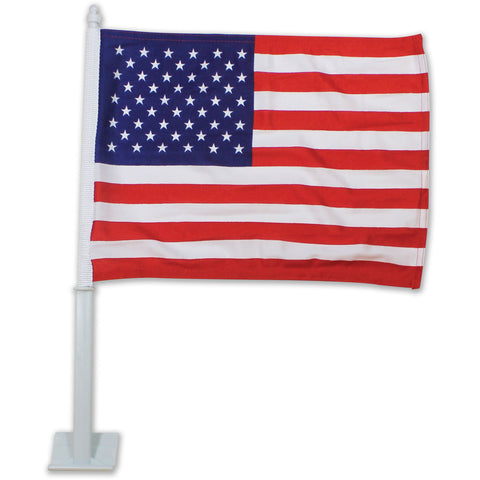 USA American Car Flag, 11" x 15"
ITEM: USFOL
Decorate your personal vehicle or an entire car dealership with our American car flags!
Our deluxe polyester car flags measure 11" x 15" and feature double sewn hemmed edges and a hemmed sleeve. The car flag includes a premium white plastic staff for easy installation to any car window. 
Flag measures 11" x 15"

screen printed on one side with the highest quality dye-based inks

Packed 1 flag with plastic pole
Usually ships in 1 to 2 business days
---
We Also Recommend

Liquid error (layout/theme line 358): Could not find asset snippets/spurit_uev-theme-snippet.liquid